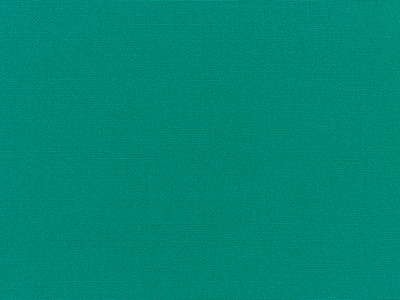 Disclaimer: Although we have made extensive efforts to provide our customers with fabric images that closely represent the actual fabric colors, we are unable to guarantee the fabric images accurately represent the true fabric colors due to the many possible varibles such as light source, monitor quality, etc.. Please be sure to take this into consideration if you are trying to match with existing furniture fabrics.
Sunbrella Teal
# 5456-0000
Brand:

Sunbrella

Category:

Solid

Weight:

Approx. 8.0oz per sq. yard (271 grams per sq. meter)

Usage:

Indoor/Outdoor
Sample Available
A sample swatch is available for this fabric.


Sunbrella Teal Fabric - Breathe Life into Your Benches & Living Spaces
Dive into a refreshing oasis of color with Sunbrella's Teal fabric, a captivating hue that will breathe life into your benches and living spaces. This vibrant shade, reminiscent of the glistening Caribbean Sea, invites you to escape into a world of tranquility and tropical bliss. Let the mesmerizing teal color transport you to the soft sandy shores of a secluded island paradise, where the gentle ocean breeze caresses your skin and lulls you into a state of serenity.
Sunbrella's Teal fabric is designed for use on both
indoor and outdoor furniture cushions
, allowing you to create a lively, invigorating atmosphere in any space. Envision yourself lounging poolside at a luxurious coastal resort or sipping cocktails under the swaying palm trees of a lush tropical garden. The stunning teal hue adds a touch of exotic charm to your benches, elevating your surroundings with an air of relaxation and rejuvenation.
Expertly crafted to resist fading, stains, and mildew, Sunbrella's Teal fabric ensures that your
custom bench cushions
will maintain their vivid color and allure season after season. The high-quality, durable material is perfect for withstanding the elements while preserving its striking appearance.
Infuse your benches and living spaces with the energizing, vivacious essence of Sunbrella's Teal fabric. Welcome the refreshing, tropical vibes into your space and let the captivating color whisk you away to a world of relaxation and enchantment.